Effektive Corporate Website mit Drupal und Installationsprofilen
1 minute read
Out Of Date Warning
This article was published on 11/01/2012, this means the content may be out of date or no longer relevant.
You should verify that the technical information in this article is still up to date before relying upon it for your own purposes.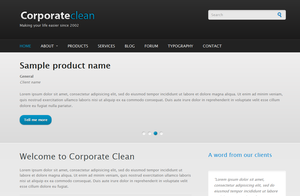 Um eine typische Unternehmensseite halbwegs modern und effektiv umzusetzen, eignet sich das relativ neue Drupal 7 ideal.
Dazu gibt es einen super-effektiven, fertigen Baukasten (Installationsprofil) bei Github github.com/juampy72/corporative-site, der allerhand coole Module mitbringt und gescheit konfiguriert: File-Upload, WYSIWYG-Editor, lesbare URLs, sitemap, robots.txt
Hier ein Mini-Guide um Drupal 7 mit diesem Profil mit einer deutschen Übersetzung zu installieren an einem Beispiel-Plesk/Debian System:
cd httpdocs
git clone git://github.com/juampy72/corporative-site.git .
chown www-data sites/default/ -R

mkdir -p profiles/corporative_site/translations
cd profiles/corporative_site/translations
wget http://ftp.drupal.org/files/translations/7.x/drupal/drupal-7.10.de.po

Danach die Seite im Browser öffnen und den Installationsanweisungen folgen.
Ein schönes Theme für Corporate Seite ist, wie ich finde Corporate-Clean.
---