Bookmarks in December 2013
5 minute read
Out Of Date Warning
This article was published on 01/01/2014, this means the content may be out of date or no longer relevant.
You should verify that the technical information in this article is still up to date before relying upon it for your own purposes.
Happy new year!
Ruby
Elixir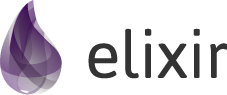 This month, I started to look into Elixir, that new programming language built on-top of the Erlang VM and developed by Jose Valim [Rails, devise..]. I am really looking forward to work with it in the upcoming weeks. It looks quite approachable and powerful.
Fun
Programming
Videos & Reading
Of course, the 30C3 happened this month. Check out the recordings, if you have not yet: http://media.ccc.de/browse/congress/2013
Various
---